NOVEMBER 2023
SPOTLIGHT
Unfold the future of entertainment travel.
Spotlight is where entertainment travel's most influential leaders come to shape the future of the industry. The set-up? One full day of expert-led panel discussions and keynotes, plus two (optional) days of 1:1 face-time and creative networking either side. The spotlight is on you: what will you do with it?
Please note, Spotlight is invitation-only and invitations are non-transferable. Attending buyers are hosted free of charge.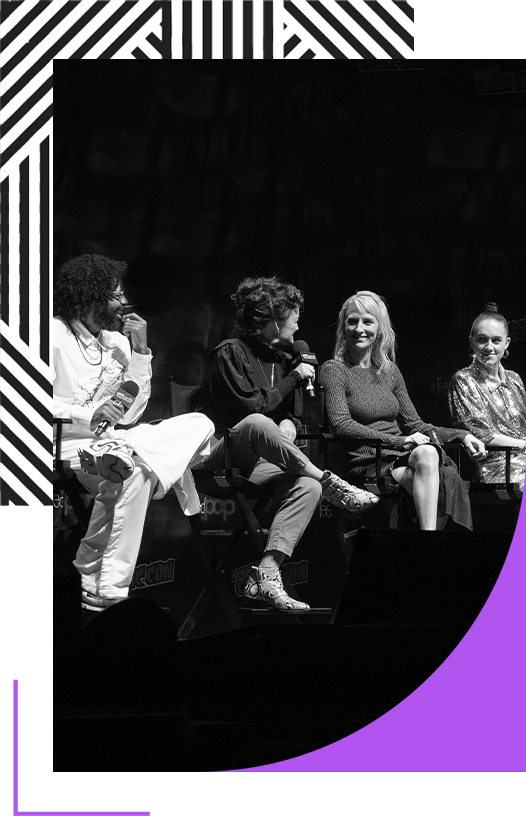 THE SET UP
Optional
DAY ONE
Touch down in NOLA for the official opening event – or arrive earlier for additional thought leadership sessions and early bird networking.
Essential
DAY TWO >>>
A packed agenda of can't-miss, expert-led sessions, curated specifically for entertainment travel pros.
Optional
DAY THREE
Build out your little black book. Stay for optional 1:1 meetings with SET's all-star roster of specialist entertainment suppliers.
THE MAIN DAY
The Running Order
| | |
| --- | --- |
| 09:00 – 09:30 | Early Bird Networking |
| 09:30 – 09:35 | Welcome |
| 09:35 – 10:15 | Morning Session |
| 10:15 – 10:55 | Morning Session |
| 10:55 – 11:25 | Networking Break |
| 11:25 – 12:05 | Morning Session |
| 12:05 – 12:45 | Afternoon Session |
| 12:45 – 14:50 | Networking Lunch |
| 14:50 – 15:35 | Afternoon Session |
| 15:35 – 16:05 | Networking Break |
| 16:05 – 16:50 | Afternoon Session |
| 16:50 – 19:00 | BACKSTAGE PASS TO THE HEART OF JAZZ AT PRESERVATION HALL |
| From 19:00 | Free Evening to Explore |
WHO WILL YOU HEAR FROM?
We have specially curated expert-led sessions that cultivate innovation and education, with a strict no-sell policy.
01
ENTERTAINMENT FUTURISTS
Discover the future of entertainment; the trends poised to transform the industry; and how your business can stay firmly at the forefront of innovation.
02
FILM COMMISSIONS
Hear from the hottest destinations on the latest incentives, tax breaks, suppliers and on-the-ground innovations placing them as the go-to locations for entertainment.
03
SUSTAINABILITY GURUS
It's a hot topic - not only does sustainability makes sense for your business, but it aligns with the goals of every stakeholder, everywhere. Our experts will ensure you're setting a sustainable precedent and attracting new business with a forward-thinking strategy.
04
INDUSTRY VENDORS
Dedicated time to hear from various vendors, from hotels, car rentals and private charters to billing systems on pain points such as virtual payments, designed to equip you with the latest info from those you work closely with.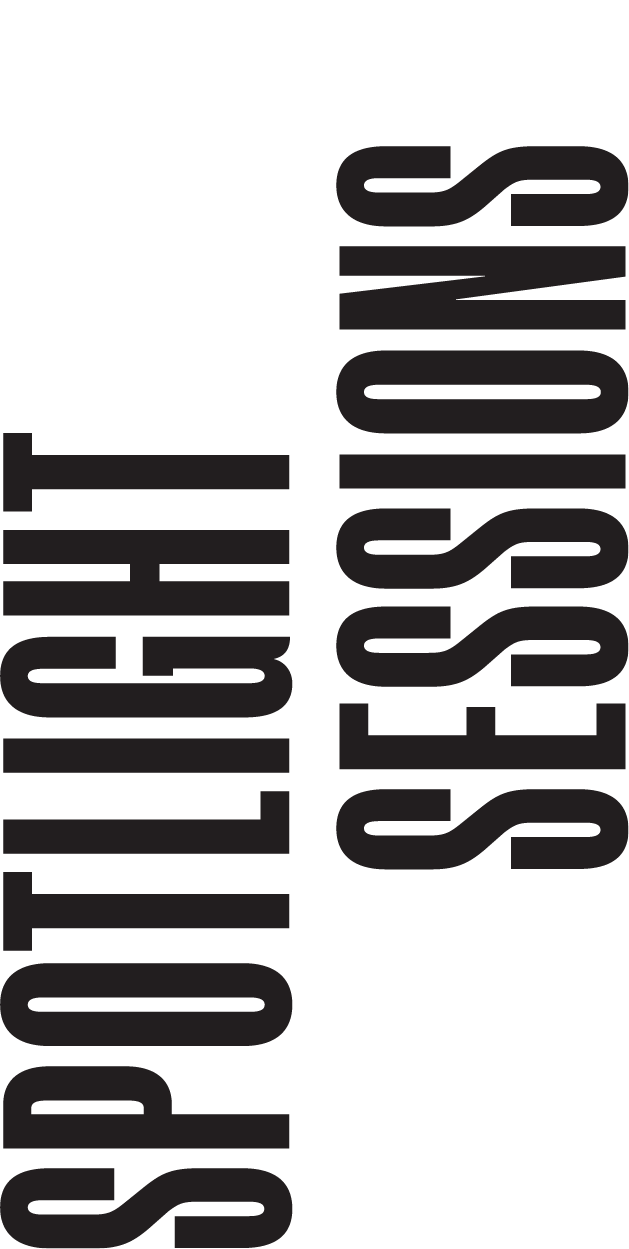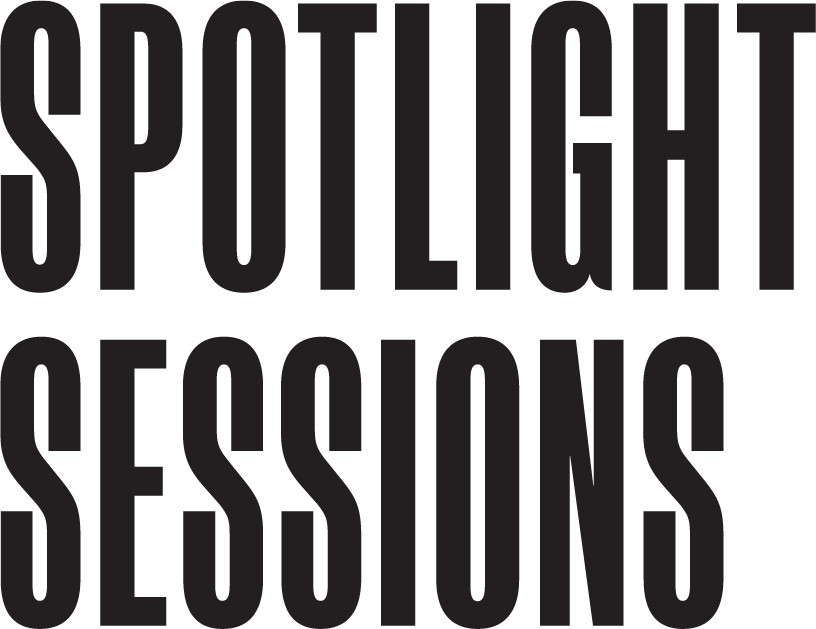 Scroll through a sample of the curated selection of expert-led, takeaway-focused sessions you can find on SET.
CRYSTAL BALLING:
Predicting the Future of Entertainment Events
With Larissa Hayden
Director of Strategy, 160over90
Want to know what the key water cooler moments of the future will be? Ask a futurist. Notepads at the ready as Larissa Hayden, Director of Strategy and Insights at cultural marketing agency 160over90, will shed light on what the future holds for tentpole events across sports, music, and movies – from the World Cup to stadium tours and future editions of the Super Bowl. You'll get a glimpse into the future of these events, as well as discover what those in the biz are doing to prepare for them. And you'll leave with prompts about what this might mean for you in the years ahead – and how to stay ahead of the cultural curve, whatever the sector of entertainment you work in.
RELOCATE TO THE PELICAN STATE:
Why Louisiana Is The Future Home of Filmmaking
With Christopher Stelly
Executive Group Director, Louisiana Entertainment & Digital Media
Since 2002, Louisiana has been recognized as a global production destination - thanks to its trailblazing incentive program, sustainable investment, skilled workforce, state-of-the-art facilities and holistic approach to filmmaking. We'll be hearing from Christopher Stelly, Executive Group Director of Louisiana Entertainment & Digital Media, who'll walk you through the latest incentives, suppliers and on-the-ground innovations placing the Pelican State as entertainment's future location hotspot.
GREEN SCREEN:
How to Make Entertainment Travel More Sustainable
With Katy Tallon
Industry Sustainability Manager, albert
Travel is a necessary part of any production – but it's also responsible for 58% of its carbon footprint. And with the climate crisis becoming ever more urgent – and many companies setting stringent 'net zero' emission targets – it's up to all of us to act now. So how can senior leaders make changes without simply stopping travel altogether? Join Katy Tallon, Industry Sustainability Manager at albert – the leading sustainability consultancy for the entertainment industry – who'll take you through what the data tells us about travel on a typical production and, more importantly, the practical steps you can take to hit your net zero targets, while maintaining excellence onscreen.
UP IN THE AIR:
Flying With The Future of Aviation
With Sevan Leipziger, Delta Air Lines and Erin Zugelder, Wheels Up
Moderated by Sarah Dandashy, Ask A Concierge
While entertainment travel is making ever greater sustainable strides, one uncomfortable fact remains: aviation, the least green mode of transport, is a key component of most productions. Happily, sustainable innovations are constantly evolving on both the commercial and private side – from sustainable aviation fuel and hypersonic jets to hybrid aircraft and electric air taxis. While these might sound like a foreign language right now, they'll soon be de rigueur in travel, according to Delta Air Lines' Sevan Leipziger and Wheels Up's Robert Bourrier. Tune in to discover how airspace and entertainment travel will be changing in the years to come, what it means for the industry-at-large – and how your business has a vital role to play in ensuring sustainable skies.
NEW HORIZONS:
The Tech Transforming Entertainment Travel
With Johnny Thorsen
VP of Strategy and Partnerships, Spotnana
For an industry so passionately future-facing, entertainment and business travel infrastructure remains stubbornly archaic. (If you know, you know.) The good news? The days of sluggish booking engines and complex procedures may be numbered, thanks to innovations like Spotnana's TaaS (travel-as-a-service) cloud-based software. Whether you're a corporate travel manager, representing hotel sales or just want to simplify your company's booking procedures, join Johnny Thorsen, Spotnana's VP of Partnerships, for a deep-dive into the tech that's about to make your working life a whole lot simpler.
ACROSS THE POND:
Why Your Next Production Should Be in the UK
With Michael Beavan
Founder, Production Publicity Limited
Brimming with stately homes, spectacular scenery, plentiful soundstage space and a highly skilled creative workforce, the advantages of taking your high-end film or TV production across the pond are numerous. Plus, there's never been a better time to take advantage of the current GBP to dollar exchange rate. Still need convincing? Let our speaker seal the deal, as they share their exclusive little black book of the UK's finest pre- and post-production names and VFX specialists in high-end film and TV.